Kim
is a Partner at Domain Associates, a leading biotech venture capital group. With a background in small molecule drug discovery, Kim has been involved in cutting-edge therapeutic start-ups and has been a major part of identifying companies with promising molecular and companion diagnostics to support personalized medicine. Kim is co-founder and Chair of Seraphina Therapeutics and Truvian Sciences. Kim serves on the boards of Epic Sciences, Evofem Biosciences, Obalon Therapeutics, Sera Prognostics and Singular Genomics. She also helped to create and was formerly Chair of the board for Aspen Neuroscience and board member of Adastra Pharmaceuticals and Syndax Pharmaceuticals. Kim was involved with Ariosa Diagnostics until the company was sold to Roche in January 2015, Corthera until the company was sold to Novartis in February 2010 and BiPar Sciences until that company was sold to Sanofi in April 2009. Prior to Domain, Kim was a Kauffman Fellow and a research director at Novartis, where she built and led a research team that focused on the biology, genetics and genomics of model organisms to uncover small molecules that modulated signaling pathway networks. She received her B.A. from Northwestern University and her Ph.D. in biochemistry and genetics from Emory University.
Did you know?
Kim is the author of ten papers as well as the inventor on seven patents.
Literature
Venn-Watson S, Lumpkin R, Dennis EA (2020) Efficacy of dietary odd-chain saturated fatty acid pentadecanoic acid parallels broad associated health benefits in humans: could it be essential? Sci Rep 10:8161.
Venn-Watson S, Baird M, Novick B, Parry C, Jensen ED (2020) Modified fish diet shifted serum metabolome and alleviated chronic anemia in bottlenose dolphins (Tursiops truncatus): Potential role of odd-chain saturated fatty acids. PLOS ONE 15:e0230769.
Barratclough A, Gomez FM, Morey JS, Deming A, Parry C, Meegan JM, Carlin KP, Schwacke L, Venn-Watson S, Jensen ED, Smith CR (2020) Pregnancy profiles in the common bottlenose dolphin (Tursiops truncatus): Clinical biochemical and hematological variations during healthy gestation and a successful outcome. Theriogenol 142:92-103.
Le-Bert CR, Smith CR, Poindexter J, Ardente A, Meegan J, Wells RS, Venn-Watson S, Jensen ED, Sakhaee K (2018) Comparison of potential dietary and urinary risk factors for ammonium urate nephrolithiasis in two bottlenose dolphin (Tursiops truncatus) popualtions. Am J Physiol Renal Physiol 315:F231-F237.
Eberle KC, Venn-Watson S, Jensen ED, LaBresh J, Sullivan Y, Kakach L, Sacco RE (2018) Development of testing of species-specific ELISA assays to measure IFN-γ and TNF-α in bottlenose dolphins (Tursiops truncatus). PLOS ONE 13:e0190786.
Standorf K, Cortex-Hinjosa G, Venn-Watson S, Rivera R, Archer L, Wellehan Jr JFX (2018) Phylogenetic analysis of the genome of an enteritis-associated bottlenose dolphin mastadenovirus supports a clade infecting the cetartiodactyla. J Wildlf Dis 54: 112-121.
Borras E, Aksenov AA, Baird M, Novick B, Schivo M, Zamuruyev KO, Pasamontes A, Parry C, Foutouhi S, Venn-Watson S, Weimer BC, Davis CE (2017) Exhaled breath condensate methods adapted from human studies using longitudinal metabolomics for predicting early health alterations in dolphins. Analyt Bioanalyt Chem 409:6523-6536.
Hofstetter AR, Eberle KC, Venn-Watson S, Jensen ED, Porter TJ, Waters TE, Sacco RE (2017) Monitoring bottlenose dolphin leukocyte cytokine mRNA responsiveness by qPCR. PLOS ONE 12:e0189437.
Elnaggar MM, Abdellrazeq GS, Venn-Watson S, Jensen ED, Hulubei V, Fry LM, Sacco RE, Davis WC (2017) Identification of monoclonal antibodies cross-reactive with bottlenose dolphin orthologues of the major histocompatibility complex and leukocyte differentiation molecules. Vet Immunol and Immunopath 192:54-59.
Meet the rest of our team
The team behind the vision.
Society spent a generation avoiding fat, we've dedicated our lives to harnessing it.
Stephanie Venn-Watson, DVM, MPH
CEO, Co-Founder
Steph is a serial entrepreneur of for-profit and not-for-profit companies, a veterinary epidemiologist and public health scientist with over 40 patents and 70 peer-reviewed scientific publications, and previously served as an epidemiologist tracking diseases for the Centers for Disease Control and Prevention and World Health Organization.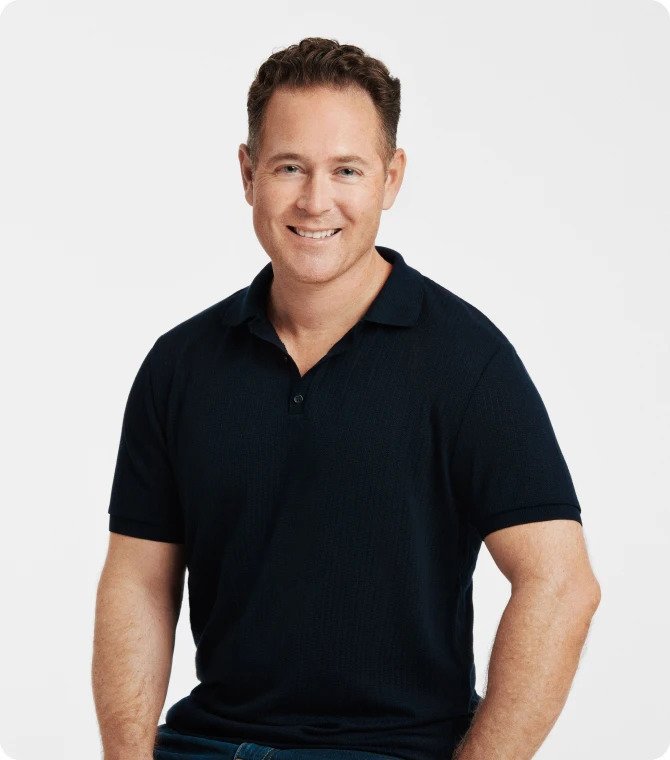 Eric Venn-Watson, MD, MBA
COO, Co-Founder
Eric is a practicing physician and entrepreneur. He served over 25 years as a Navy and Marine Corps physician, working with the special forces community to improve their health and fitness. Additionally, Eric founded multiple companies in the drug discovery, healthcare analytics, and medical device industries. He is passionate about developing medical technologies that improve the practice and delivery of healthcare on a global scale.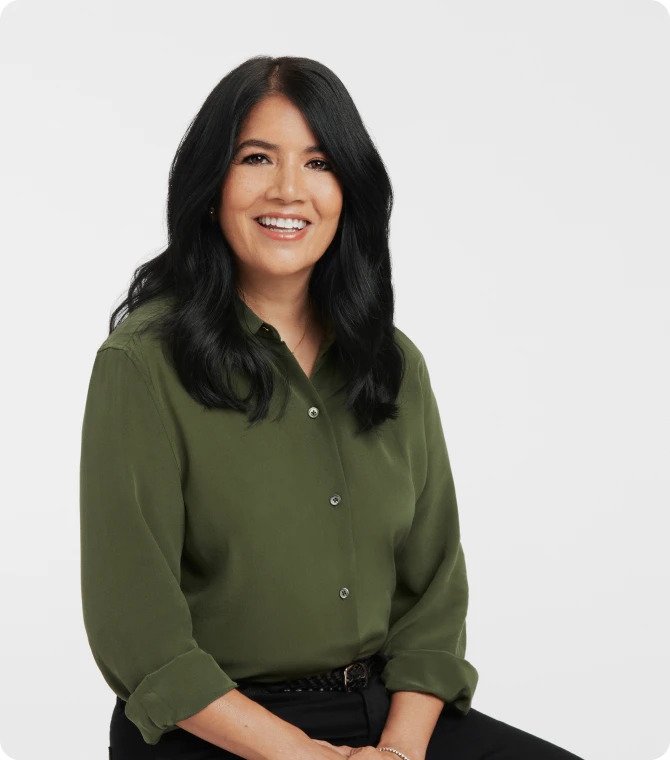 Kim Kamdar, PhD
Board Chair, Co-Founder
Kim is a Managing Partner of Domain Associates, a life sciences venture capital firm, and has been involved in numerous cutting-edge therapeutic start-ups. She was also a research director at Novartis, where she led a team to uncover small molecules that modulated signaling pathway networks.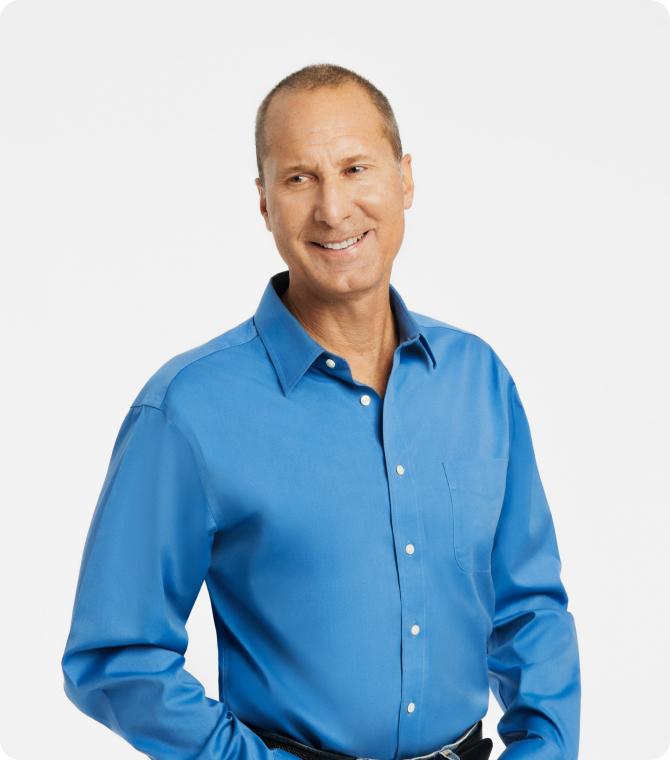 Nicholas Schork, PhD
Senior Scientist, Co-Founder
Nicholas is a Distinguished Professor and Director of the Quantitative Medicine and Systems Biology Division at Translational Genomics Institute, an affiliate of The City of Hope. In addition, as a leader in the design and analysis of studies of longevity, Nicholas is Scientific Director for the National Institute of Health's National Institute of Aging-sponsored Longevity Consortium.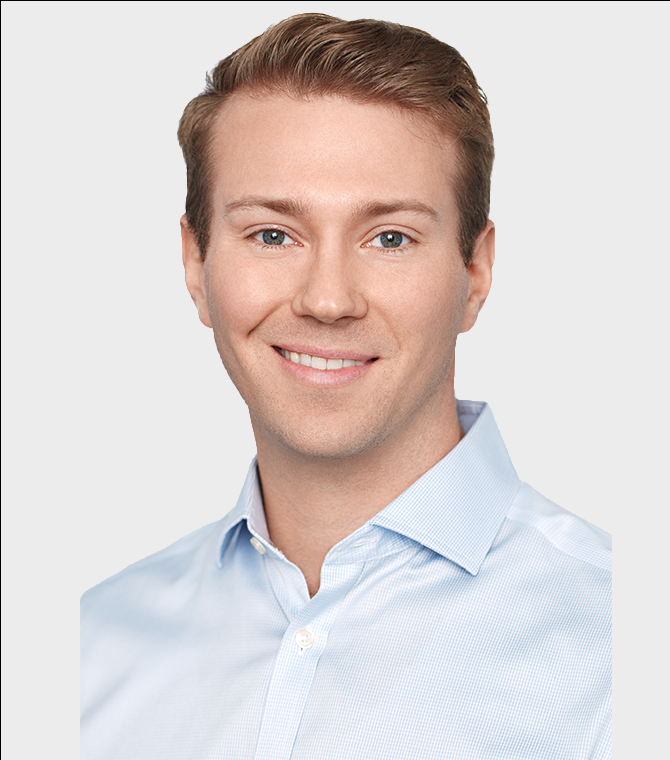 Chris Doyle
Chief Financial Officer
Chris is a finance leader focused on driving scale and profitability for high-growth businesses. Throughout his career, Chris has worked with both small and large companies to develop growth strategies, navigate operational hurdles, execute M&A transactions, and raise capital. He is passionate about developing data-driven insights to support long-term, sustainable business expansion. Chris began his career in investment banking at J.P. Morgan and Moelis, and he has held finance roles at Mars Wrigley, KIND and Diggs.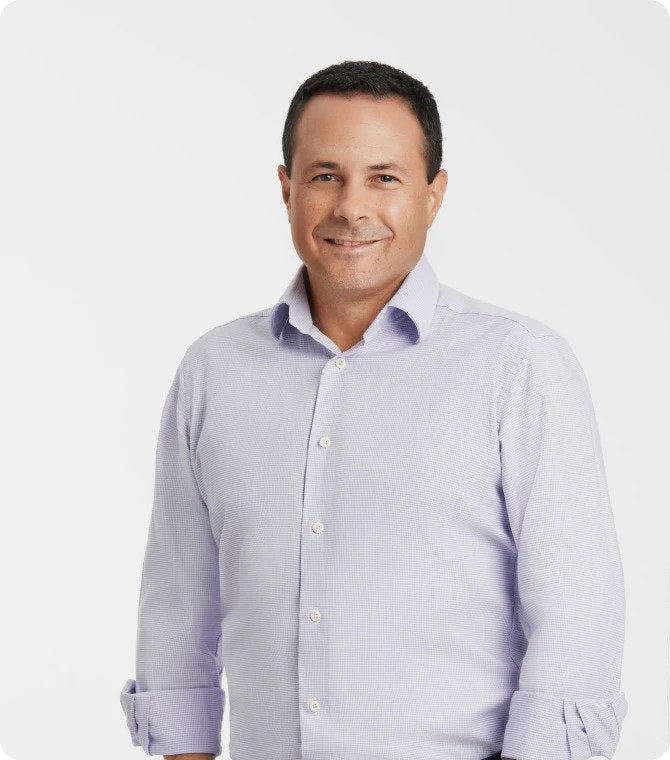 Dennis Bernstein, MBA
VP of Marketing & Growth
Dennis is a marketing and brand builder, with an entrepreneurial mindset.  He has 20+ years of experience leading the development of innovative brands and launching successful consumer products into the marketplace, working at some of the most rapidly evolving Omni-channel and DTC companies, including Procter & Gamble and Dollar Shave Club. Dennis developed and led such projects as the Thank you Mom campaign for the London Olympics and global launches for the Crest/Oral B and Gillette brands.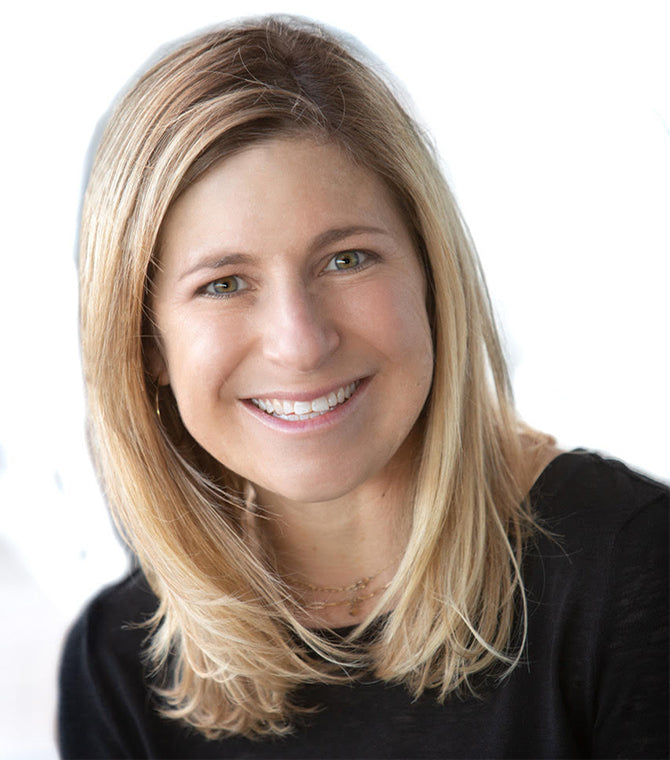 Ali Bernstein
Head of Consumer Experience & Engagement
Ali is an expert when it comes to marketing and community building, with the number one priority of always putting the customer first. Ali's mission is to make customers' feel like friends and part of the fatty15 family, helping people with any requests. With over 23+ years of marketing experience on both the agency and client side of the business building communities, at companies like Empower MediaMarketing, Ali enjoys bringing her personable nature to the fatty15 family.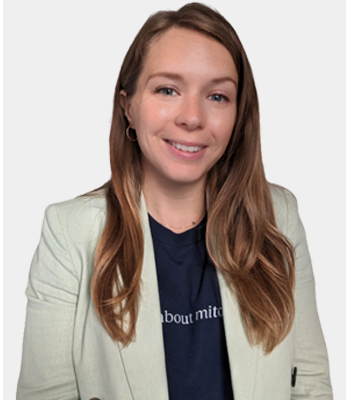 Kate McMahon
Project Manager
Kate is a highly motivated professional experienced in non-profit fundraising, event and project management. With her leadership, organizational skills, effective communication, and optimistic attitude, she is an invaluable asset as our project manager. She excels in maintaining a holistic perspective while also paying meticulous attention to detail. Kate proactively seeks opportunities to improve and enhance processes for the benefit of the entire team.

Living abroad as a military family has honed her change management abilities and broadened her global perspective, fueling her desire to work for companies that make a positive impact on people's lives. She finds immense satisfaction in her role at Seraphina Therapeutics, where she actively contributes to their mission of advancing global health through the transformative fatty acid C15:0.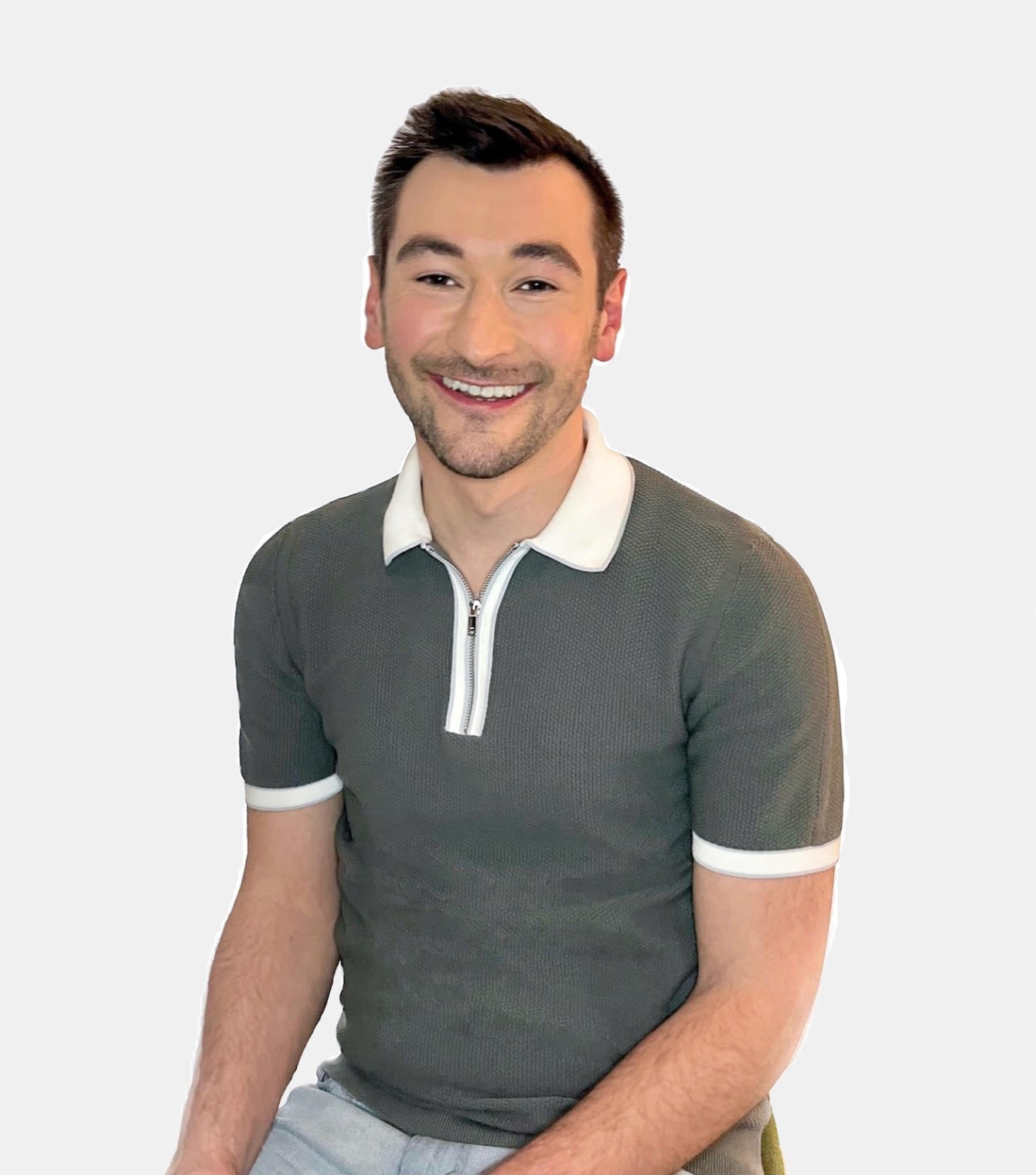 Ken Guerriero
Head of Content and Community
Ken is a marketing professional and content creator who loves a good time. With over 10 years of experience working for direct-to-consumer brands and major fashion retailers like Bloomingdale's and Victoria's Secret, his mission is to develop larger-than-life experiences
across social media and other interactive platforms that allow everyone to be part of the story.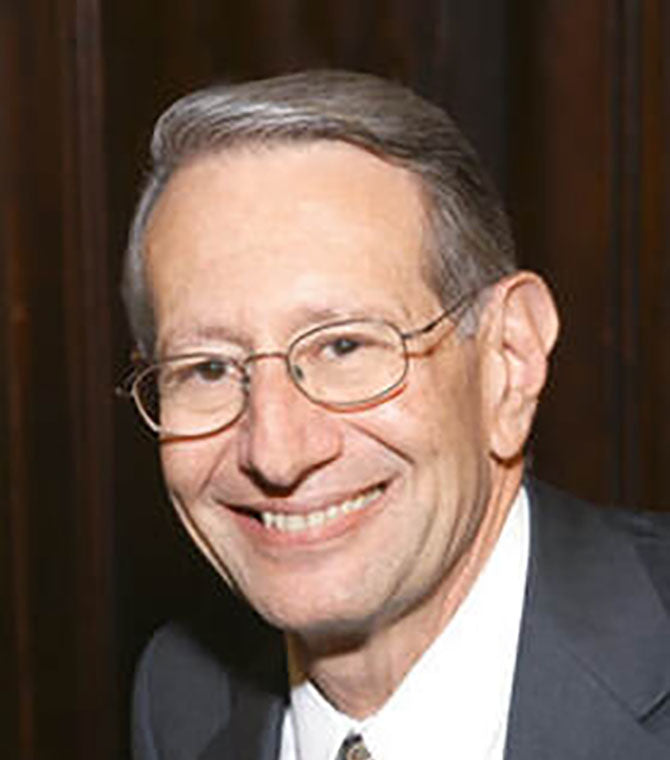 Edward Dennis, PhD
Scientific Advisor
Ed is a Distinguished Professor of Chemistry, Biochemistry and Pharmacology specializing in lipid research at the University of California San Diego School of Medicine. Ed, who is a graduate of Yale University and Harvard University, was Editor-in-Chief of the Journal of Lipid Research and has 375 peer-reviewed publications, including roles of fatty acids in health.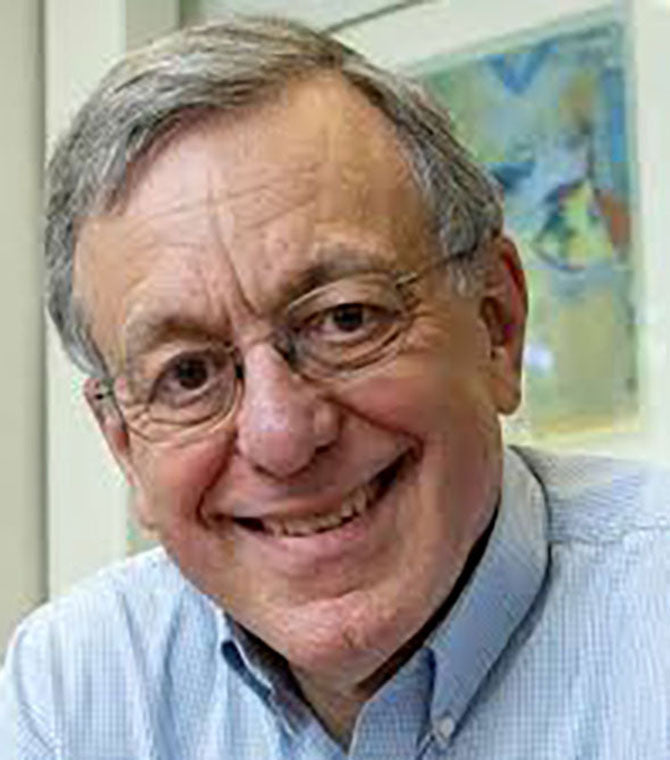 Ronald Krauss, MD
Scientific Advisor
Ron is a Senior Scientist and Director of Atherosclerosis Research at Children's Hospital Oakland Research Institute and Adjunct Professor in the Department of Medicine at UCSF and the Department of Nutritional Sciences at UC Berkeley. Ron is a graduate of Harvard University, is board-certified in internal medicine, endocrinology and metabolism, and is a Fellow of the American Society of Nutrition and American Heart Association. He has 450 peer-reviewed publications, including leading papers on dairy-based fats and health.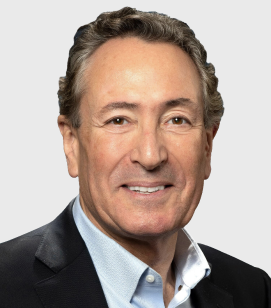 Daniel Einhorn, MD
Medical Advisor, Endocrinology
Dr. Einhorn is the president of the American Association of Clinical Endocrinologists, medical director of the Scripps Whittier Diabetes Institute and Clinical Professor of Medicine at UCSD. He is an editor and contributor to numerous books and articles, including publications from the American Medical Association and the Royal Society of Medicine, and has been a teacher in graduate medical education throughout the world.