Dr. Eric Venn-Watson's Highlights
Rebecca Norris, a freelance women's lifestyle writer, shares a life in her day – with a focus on health.
Thinking more about her internal health and what she needs to do to ensure she stays healthy as she ages, Rebecca is increasingly focusing on her diet and exercise, as well as a set supplement regimen.
We wanted to know what people who cover the latest in lifestyle & wellness are doing these days to stay energized, happy and healthy - so, we asked!
Enjoy our content series, '(fatty)15 Questions: A Day in Your Life', including this one from Rebecca Norris, a freelance women's lifestyle writer.
Question 1: On a typical day, what is the first thing you do when you wake up?
As soon as I wake up, I scan celebrity and entertainment news to submit newsy pitches to outlets I work with—all while still in bed. Once I hit send, I get up, run through my morning skincare routine, brush my teeth, and make my bed all before stepping out of my room for the day.
Question 2: Do you have breakfast in the morning?
Most days I'm not one to feel immediately hungry when I wake up. So, to kick things off, I drop an 8Greens tablet into a cup of water and sip on that. Then, I make my favorite iced coffee—Starbucks Medium Roast Iced Coffee with a splash of Starbucks Cinnamon Dolce Latte Creamer. When I skip the creamer, I reach for Planet Oat's Dark Chocolate Oat Milk—so good!
When I'm finally hungry, I whip up a quick smoothie. My go-to blend is an Oikos Strawberry Protein Yogurt with a tablespoon of chia seeds, two cups of spinach, half a cup of vanilla unsweetened almond milk, and a handful of frozen berries.
Question 3: What does your morning routine consist of? What is one beauty or wellness product that you could not live without and why?
My morning routine is to perform my morning skincare, make my bed, drink 8Greens, make coffee, and run through my priorities and gratitude for the day.
In terms of my morning skincare routine, I've been keeping it pretty simple because for the first time in my life, I'm struggling with more than a single PMS-related zit thanks to chin-oriented maskne. To be frank, it's the worst. That said, I wipe my face with a micellar-soaked cotton pad then apply toner, moisturizer, SPF, and lip balm.
The one beauty product I absolutely could not live without is lip balm. My stash is out of control but my favorites are Summer Fridays Lip Butter Balm, BITE Beauty Agave+ Nighttime Lip Treatment, Patrick Ta Major Glow Softening Lip Masque, and Laneige Lip Sleeping Mask—all of which I use at all times of the day.
Question 4: We know your schedule can get crazy! What is a typical workday like? Is there one thing that excites you most about what you do?
I start every day pitching newsies and then assess my day. Most days I'm working through at least three deadlines, though I get a lot of them ahead of time and can move them around in my calendar leading up to their firm due dates in case something else pops up. The most exciting part about my job is how flexible and ever-changing it is. I never have to worry about getting bored because I'm always writing about new things.
Question 5: It can be tough to stay motivated. How are you staying motivated or inspired this year? Any tips you can share?
In terms of work, I stay motivated with my deadline tracker. It's a massive spreadsheet that shows my monthly deadlines and income, what my salary would be projected off of that, as well as last year's stats to compare it against. Being able to see where I started the year and where I am now, motivates me to keep it up and aspire for even more.
Personally, I stay motivated with my priority planner and gratitude journal. It helps to have clear goals in mind with space to work toward them. And taking the time to acknowledge what I'm grateful for each day—especially in 2020—helps me stay positive for the days, weeks, and months ahead. Of course, if on any given day I don't feel motivated, I don't beat myself up for it. Self-care and downtime are important.
 Question 5: What sources do you turn to for inspiration?
Good music–I almost always have Stevie Nicks radio playing in the background. My friend and former co-worker, Jessie Quinn's, new site, Writing Witches. Weekly Reiki sessions with her (she's magical, I tell you). Inspiring fellow writers like Olivia Muenter. Accounts like Upworth and Tank's Good News. Things like that.
Question 6: Do you have a work-from-home and/or Zoom-call uniform?
 For me it's more about getting my face and hair presentable—I've been living out quarantine makeup-free with my hair perpetually tied into a messy bun. So, for Zoom meetings, I let my hair down or smooth it into a sleek low bun, apply CC cream, blush, and mascara, brush up my brows and finish with a bold red lip. It's crazy how something so simple can make me look so put-together.
Question 7: Health and wellness is at the center of 2020. Do you have a fitness routine? If so, what is your favorite fitness activity? Or, have you incorporated any new health or wellness touchpoints into your routine?
I wish I could say I've been working out more than ever but that's just not true. I try to work out three times a week and walk around a lot, but that pretty much sums it up. Here's to hoping the last quarter of 2020 can motivate me more with my fitness routine. Before quarantine, I went to Lagree each and every morning like clockwork, so this has been quite the change—but, honestly, maybe what my body needed during this truly wild time.
While my fitness routine has been lacking, I meditate almost daily with Core and the Calm App, commit to 8Greens each and every day, and am trying to really hone my water consumption. Drinking half your body weight in ounces a day is hard!
Question 8: Are there any snacks that you keep by your desk? What is your go-to snack for a pick-me-up? Any preferred healthy snacks (fruit, almonds, etc.) or unhealthy snacks?
I love cheese and crackers, but when I want to just grab something that's ready-to-eat, I've been reaching for Kodiak Cakes new protein graham crackers and Oikos protein yogurt when I'm trying to be healthier, and single-serve Pocky Sticks packs when I'm craving something sweet.
Question 9: One of the biggest components of our wellness journey is food. Do you have any dietary restrictions? This can be either from having an autoimmune disorder such as Celiac disease, or just a personal preference. If a personal preference (and you're comfortable sharing), what foods did you choose to give up from your diet, and why?
It's not so much a restriction as it is a preference. I'm quite picky. I don't eat seafood, I'm very choosy when it comes to veggies, and I prefer my fruits blended. I wholeheartedly hope that in some miraculous way my taste palette will evolve but I'm 28 and have yet to have such luck.
Question 10: Work-life balance is more essential than ever right now. Do you do anything to clear your mind after work? Are there any tips you can share on how you unwind and unplug?
I don't always have perfect balance, but I try to give myself downtime each and every day. Lately, I've been lighting a candle at the beginning of my workday and I blow it out at the end before unwinding with an episode or two of Schitt's Creek and getting on with my evening.
Question 11: Do you prefer to cook or order in? What is your go-to dinner entree to whip up or if you prefer take-out, what is your favorite restaurant to order from?
I eat so much take-out, it's absurd—but so, so convenient. I go between PieTanza, Great American Restaurants, and Cheesecake Factory (all staples in the DC metro area). When I do cook dinner, I rely on my InstantPot and usually prepare some sort of garlic chicken and spinach pasta or rice bowl. So good!
Question 12: We all want to age gracefully. What is your biggest health concern(s) as you age?
I've been thinking about this more than ever before. From a surface level, wrinkles, of course. But so much more than that, I'm thinking more about my internal health and what I need to do to ensure I stay healthy and can live as long a life as possible. It's weird what entering your late 20s can do your thought process. My current goals are to focus on more what I eat and how much I move to become a healthier version of myself as I age.
Question 13: What is the last thing you do before you go to sleep? (i.e. listen to a podcast, scroll on Instagram, read, watch the news, etc.)
I listen to a sleep podcast. I love Matthew McConaughey's sleep story on the Calm app. It's only 29 minutes long but, even after listening to it for months, I still don't know how it ends because it works like a charm every time.
Question 14: As we draw closer to the end of 2020, have you begun to think about any goals or resolutions for 2021? If so, what are they?
Totally. As I mentioned above, I'm thinking a lot about my health and how it plays into my mood, energy, and appearance. I'm reading Kelly LeVeque's book, Body Love Every Day, to learn more about what I can do to embrace a healthier diet.
Once upon a time, I was one of the fittest people I knew. However, achieving that body type—which appeared so, so healthy—wasn't the healthiest approach. It required a lot of restriction and obsession with food and exercise. My goal for 2021 is to find a way to embrace a healthier lifestyle without being consumed by it.
Bonus Question 15: Do you have a daily supplement or vitamin regimen? (i.e. collagen, fish oil, etc.) If not, how come? If so, what does your current health stack look like?
Right now I've been taking 8Greens and Ritual vitamins, but I have so many supplements to weave in and out. That's another goal: To create a set supplement regimen!
This or That
Milk Alternative or Whole Milk
Coffee or Tea EQUAL
Skincare or Make-up
Filter or No-Filter
Breakfast or Dinner
TV or Books EQUAL
Still or Sparkling
Ice Cream or Frozen Yogurt
Sweet or Savory
Protein Bar or Protein Shake
About: Rebecca R. Norris is a full-time freelance writer living in the DC metro area. She writes for a variety of publications, covering everything from beauty and wellness to style and celebrity news. She is a graduate of George Mason University. There, she earned her B.A. in Media: Production, Consumption, and Critique, along with a minor in Electronic Journalism.
The Virginia native is a lover of lists, Stevie Nicks, dark chocolate Sprinkles cupcakes, and the Oxford comma.
Eric Venn-Watson
M.D.
CEO, Co-Founder
Senior Scientist, Co-Founder
Eric is a physician, U.S. Navy veteran, and Co-founder and COO of Seraphina Therapeutics. Eric served over 25 years as a Navy and Marine Corps physician, working with the special forces community to improve their health and fitness. Seraphina Therapeutics is a health and wellness company dedicated to advancing global health through the discovery of essential fatty acids and micronutrient therapeutics.
You May Also Like...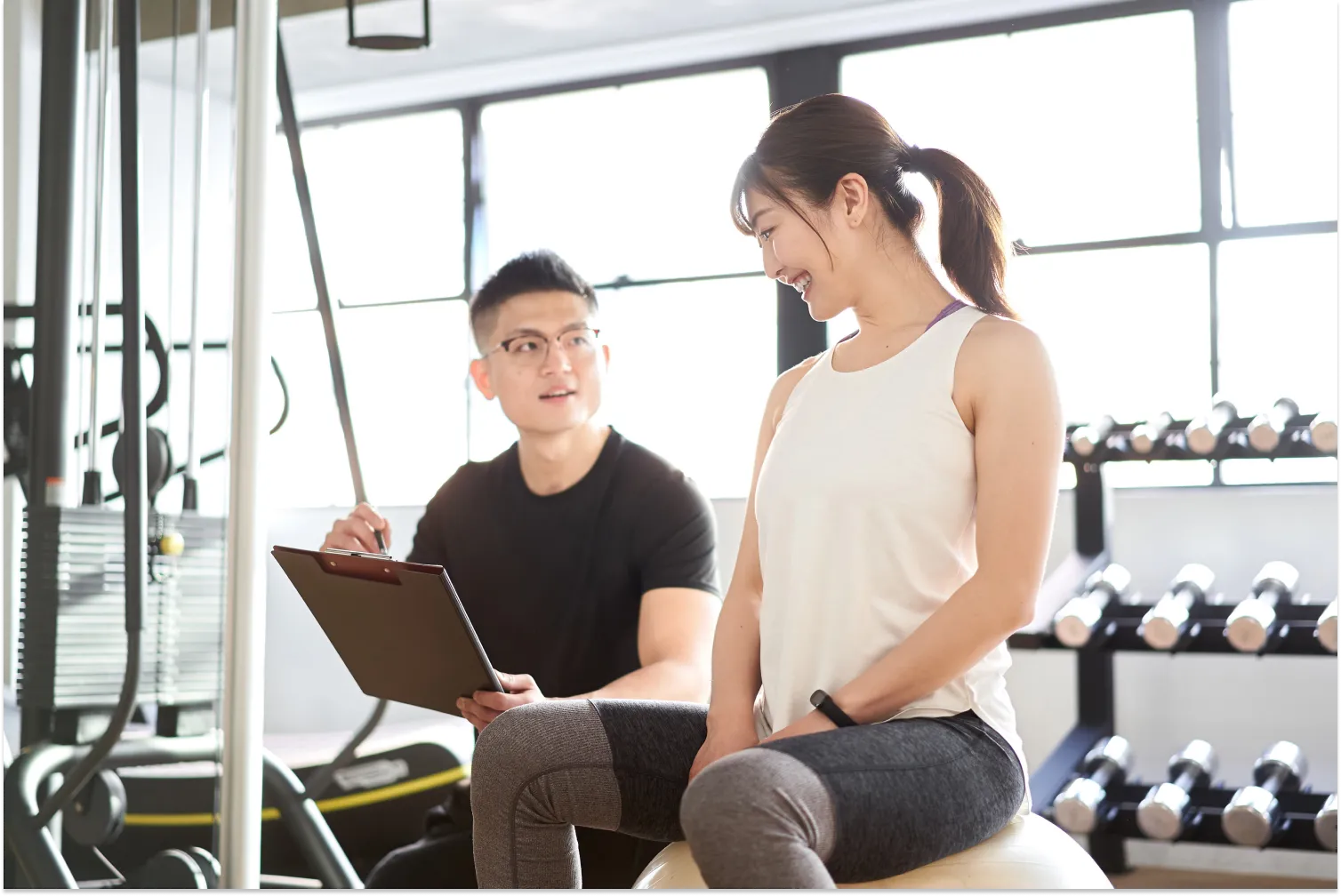 Biohacking Fitness: Maximizing Workout Efficiency
If you've spent much time in a gym, spotting goal-oriented people is easy. They've got a plan, easily move from machines to benches, and get their reps completed without many grunts, smartphone breaks, or attention.
These people might...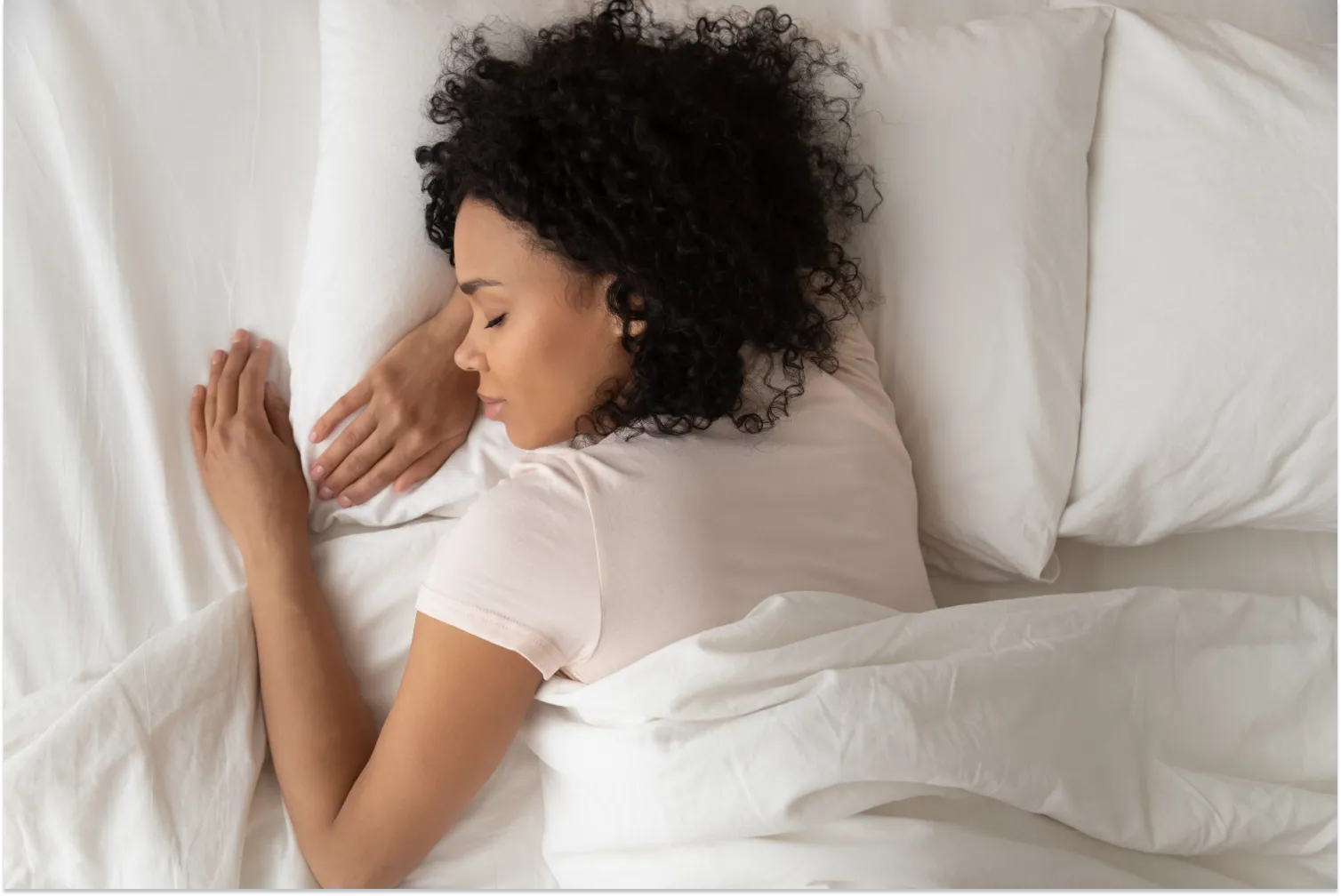 Biohacking Sleep: The Science of Sleep Optimization
Can't sleep? You're not alone. Nearly 25 percent of all American adults will suffer from sleeplessness at some point in their lives, with the numbers rising in adults over age 40. 
A lack of sleep...