Become a Fatty15 Healthcare Advocate
Bring fatty15, the world's first and only science-backed and award-winning C15:0 supplement, to your patients & clients. Join the movement to improve global health, one amazing person at a time.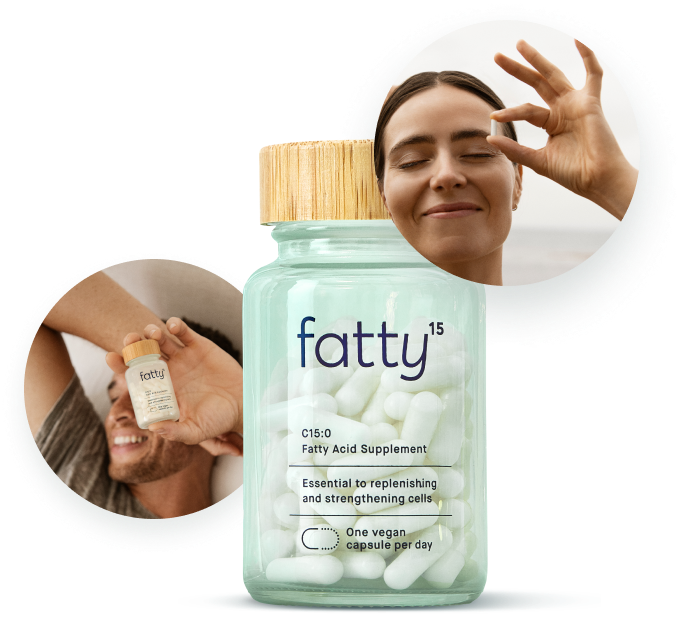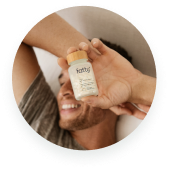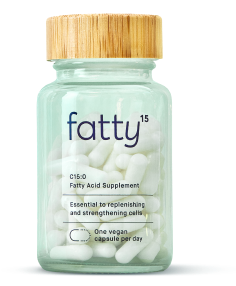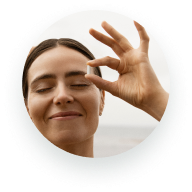 Benefits of the program
Exclusive access
The only way to access the award-winning, patented, and pure C15:0 supplement
Extend discounts
With unique discount codes and custom links, pass the savings onto your clients
Stay informed
Access to the latest C15:0 research, news and publications
Shareable resources
Share educational resources and tools with clients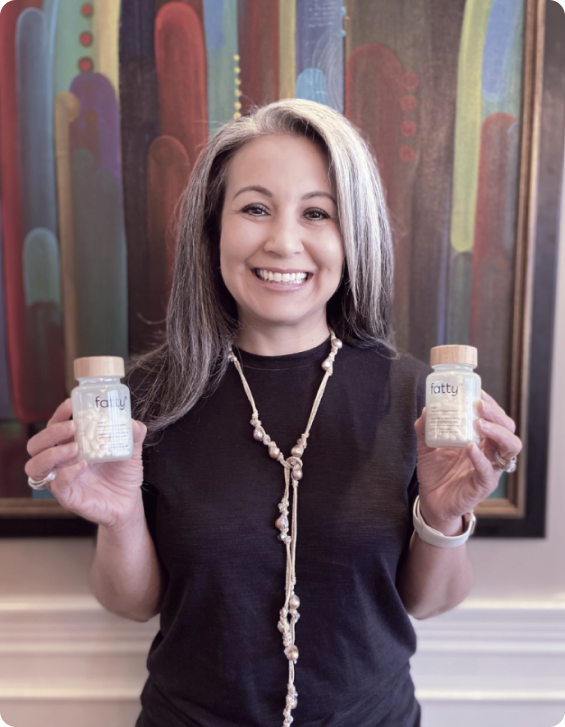 How it works
Step 1
Sign up
Complete the sign up form
here
to share more about your practice to get approved.
Step 2
Get approved
Agree to the terms and conditions of the healthcare advocate program.
Step 3
Access tools
Gain access to educations tools and the latest research to pass along to your clients.
Step 4
Spread the word 
Share your unique, custom discount code and link with your clients.
Nerd out on the science
May 26, 2022
Broader and safer clinically-relevant activities of pentadecanoic acid compared to omega-3: Evaluation of an emerging essential fatty acid…
A growing body of evidence supports that pentadecanoic acid (C15:0), an odd-chain saturated fat found in butter, is an essential fatty acid that is necessary in the diet to support long-term metabolic and heart health…
Stephanie K. Venn-Watson Camden N. Butterworth
18 May 2020
Efficacy of dietary odd-chain saturated fatty acid pentadecanoic acid parallels broad associated health benefits in humans: could it be essential?
Dietary odd-chain saturated fatty acids (OCFAs) are present in trace levels in dairy fat and some fish and plants. Higher circulating concentrations of OCFAs, pentadecanoic acid (C15:0) and heptadecanoic acid (C17:0)…
Stephanie Venn-Watson Richard Lumpkin Edward A. Dennis
23 August 2022
Pentadecanoylcarnitine is a newly discovered endocannabinoid with pleiotropic activities relevant to supporting physical and mental health
As an emerging dietary essential fatty acid, pentadecanoic acid (C15:0) is expected to have bioactive metabolites with broad health benefits.
Stephanie Venn-Watson John Reiner Eric D. Jensen
FAQ
What is your approval process?

First, you will need to complete the 'Sign up form'. Once that is submitted, we will reach out to you on next steps.

Do you offer Wholesale accounts?

At this time, we have not built out a wholesale program. Please complete the 'Sign up form' if you are interested, and we can discuss further.

Do you offer fatty15 samples?

We do not offer free samples. However, we do offer solutions for you to try fatty15 yourself, and for patients in your office.

What is your affiliate commission?

Please complete the 'Sign up form' and we can share the details with you.
Press & Media Inquiries
The world's first award-winning, patented, science-backed, and pure C15:0 fatty acid supplement.